Attracting a new customer generates much more costs than maintaining the one who has already purchased something from us. Marketing companies are bombarding us with suggestions that we should focus primarily on keeping our customer base, often at the expense of investing time and money to acquire new customers. It is easy to defend such an argument, however, the fuel that stimulates company to continuous growth is new customers. Today we will demonstrate how to acquire them through pay-per-click ads in Google Ads.
Acquisition of sales leads
It has been wrongly assumed that PPC only applies to e-commerce websites. This source of acquiring leads would also work well for websites or campaigns, for which gaining new customers is an important goal. Although this post mainly concerns Google Ads, the type of auction described is also known to Facebook and LinkedIn users.
The acquisition of sales leads is primarily the responsibility of those companies that are particularly interested in a specific customer profile. Businesses that are familiar with their target can prepare an offer that will turn an ordinary visitor into a sales lead. Hence, it is a simple way to finalize the transaction. Such preselection allows you to maximize the number of closed sales mainly since the visitors to the website decided to leave their contact details on it.
The most common method found on websites is to ask a user to leave their phone number or e-mail address in exchange for an opportunity to:
download a free e-book,
use the trial version of website or application,
subscribe to the newsletter,
use the guide that interests us.
Let's take an example: the company offers a free e-book with advice on the real estate market. Those who are interested in the subject would like to get the promised dose of information in exchange for leaving their phone number and e-mail address. The company, which provides the e-book, also conducts training on investing in the real estate market. Thus, the person who downloaded the guide can become a lead with a high probability of a sale.
The company's acquisition of potential clients' data is the first stage of the sales funnel. The company can gain even more - the feedback received from e-book readers allows to better match the offer to their interests and - what is probably the most important - is the activity thanks to which the client builds positive associations with the company.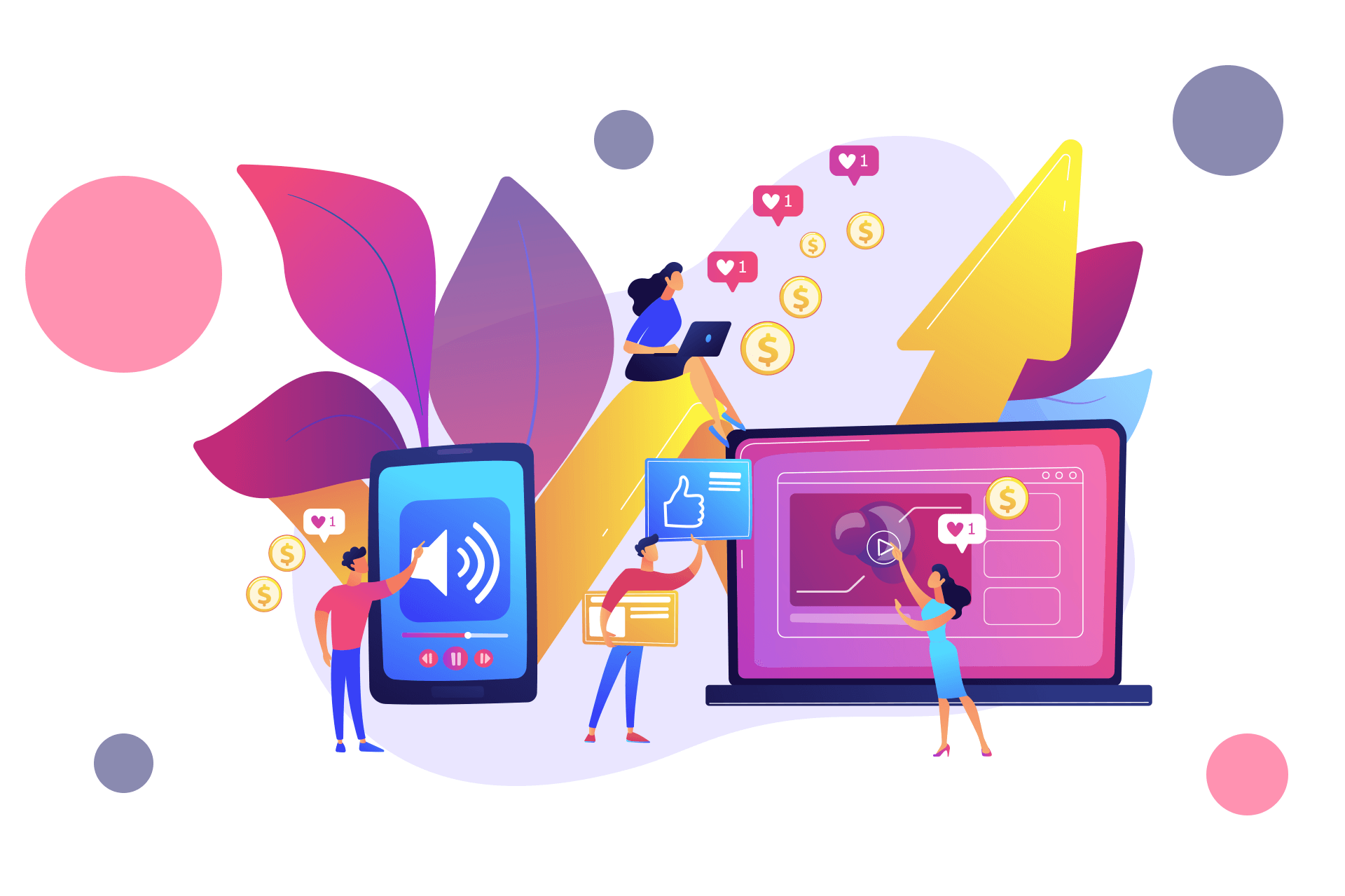 Why is lead generation appropriate for PPC?
We have to deliver new leads to the sales funnel all the time. Only this - and a well-conducted process - will allow us to conclude the following months with a high percentage of closed transactions. This, in turn, results in the constant growth of the company.
So let's look at the sources from which we can effectively obtain sales leads:
blogging - the blogosphere is a great place to present services or products. However, for this to make sense, entries should appear as often and systematically as possible. Their content should be interesting enough for users to share it. This entails the third component of a good blog, i.e. the number of subscribers. Even a blog with the best content, if it has one reader, won't be much use.

e-mail - another great source of sales leads. We should be careful here. The automation of content makes the recipients - even if they open the message - highly likely to abandon it as spam. Messages should be optimally personalized - in this case, let's take care not only of an interesting graphic design of the e-mail but also of high quality, user-friendly content.

Social media - a well-prepared profile with interesting photos and posts will be a great basis for generating more leads.

organic search - it is estimated that about 85% of all clicks come from organic movement. The entries supported by knowledge and content allow us to build a position of authority for the author of the content, in this case, the page we visit. However, this requires months of tedious, systematic work. Competing with hundreds or thousands of other sites makes it impossible for us to give up SEO activities both on and off the site.

PPC - not only SEO actions, make you on the first page of the search engine. You can also pay for this place. PPC is based on clicking on the advertisement. You are paying only when the user, to whom it is displayed, visits the site to which it is redirected.
PPC benefits from lead generation
user search monitoring
gathering the attention of visitors
getting a ranking of keywords and increased traffic
controlling the message displayed for each advertisement
monitoring the return on advertising
expanding the database of own customers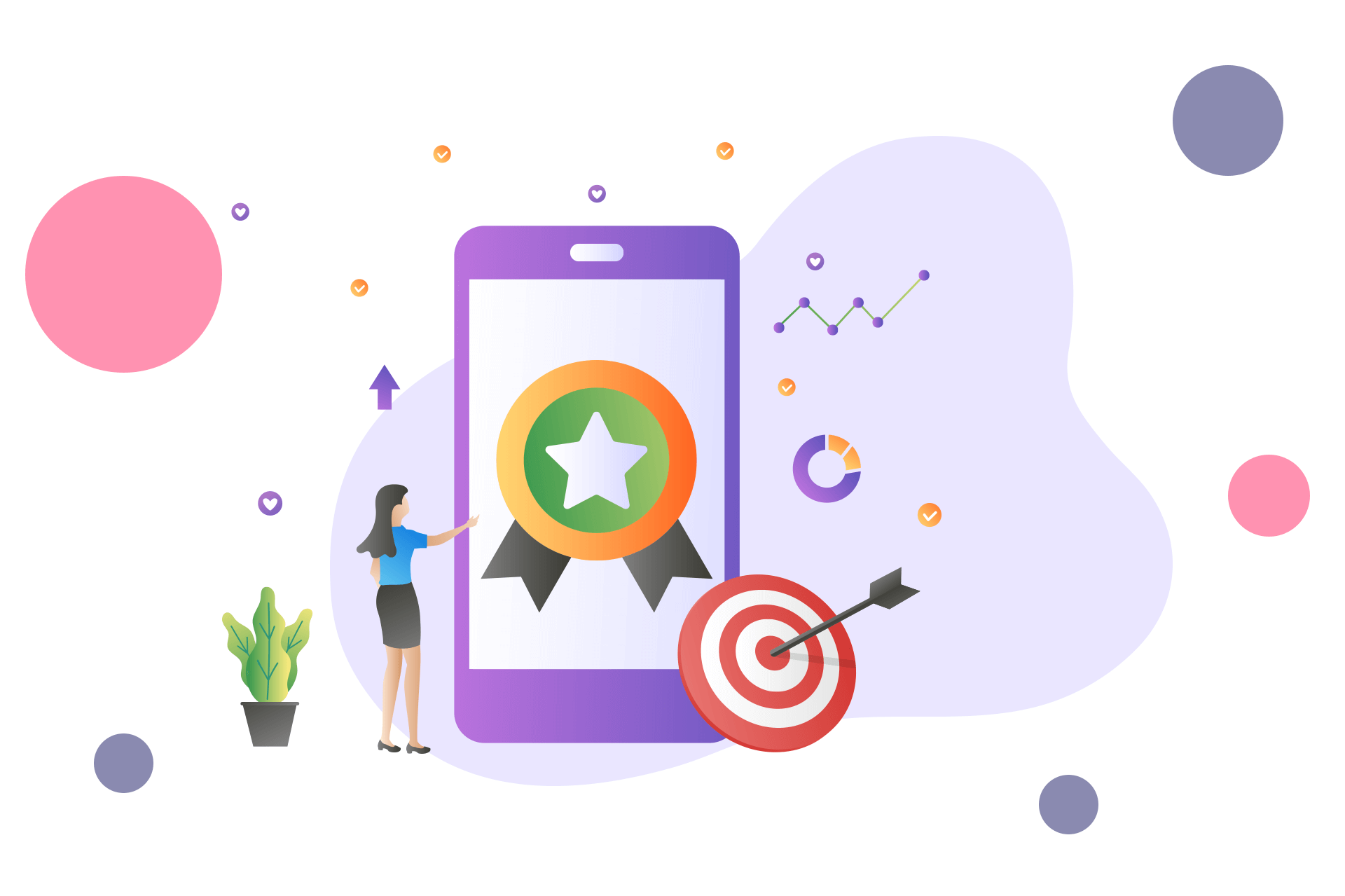 Advertising in Lead generation and e-commerce
We mentioned at the beginning that e-commerce is not the only area of PPC use. Nevertheless, it is the greatest. How then e-commerce and lead generation use PPC? The first and most significant difference is that there is no user screening in the e-commerce industry. Everyone can become a potential contractor.
Lead generation - e-commerce
When you visit an online store, you can become a customer within a few moments. Selecting the right product, clicking buys now, completing the transaction and that is all. The product - even though you often get it after a few days - belongs to you. Satisfaction is immediate. It is different with leads. Often, before closing a sale, you have to go through the whole sales funnel process, leaving your contact details. Below are some differences in calls for e-commerce and lead generation.
The optimisation of sales leads campaigns is quite similar in both cases. We define a group of recipients, select appropriate sales texts, reach or keywords. The main difference is in separate CTAs and landing page design.
The goal is to constantly fill the sales funnel with new potential customers. Since not every click will be converted into a lead, it is necessary to optimize PPC advertising accordingly. The selection of the wrong target group will result in a loss of advertising budget, which in turn will result in low profitability of the campaign itself.
Useful tips
Encourage visitors with offers - such as free guidebooks, e-books or newsletter. Anything that will result in the user leaving you their email or phone number in return. Just by registering users, you could tie them to your company, which would widen your room for manoeuvre in the future.
Create a friendly landing page - a landing page focused solely on what it has been designed to do is much more effective than one in which we are buried in a multitude of information or blanks to fill. The more minimalistic the page is, the more clear the visitor is about what they have to do without having to spend time searching through the boring information. However, remind the visitor what benefits they obtain by leaving the data interesting to you.
Important:
the minimum number of blanks to be filled in increases the likelihood of obtaining the lead
make a clear list of benefits
submit references from your clients

provide a free offer in exchange for information

Over the next few days, we will present more content on our blog about Internet marketing in the broadest sense of the word - we encourage you to follow the next posts attentively!